News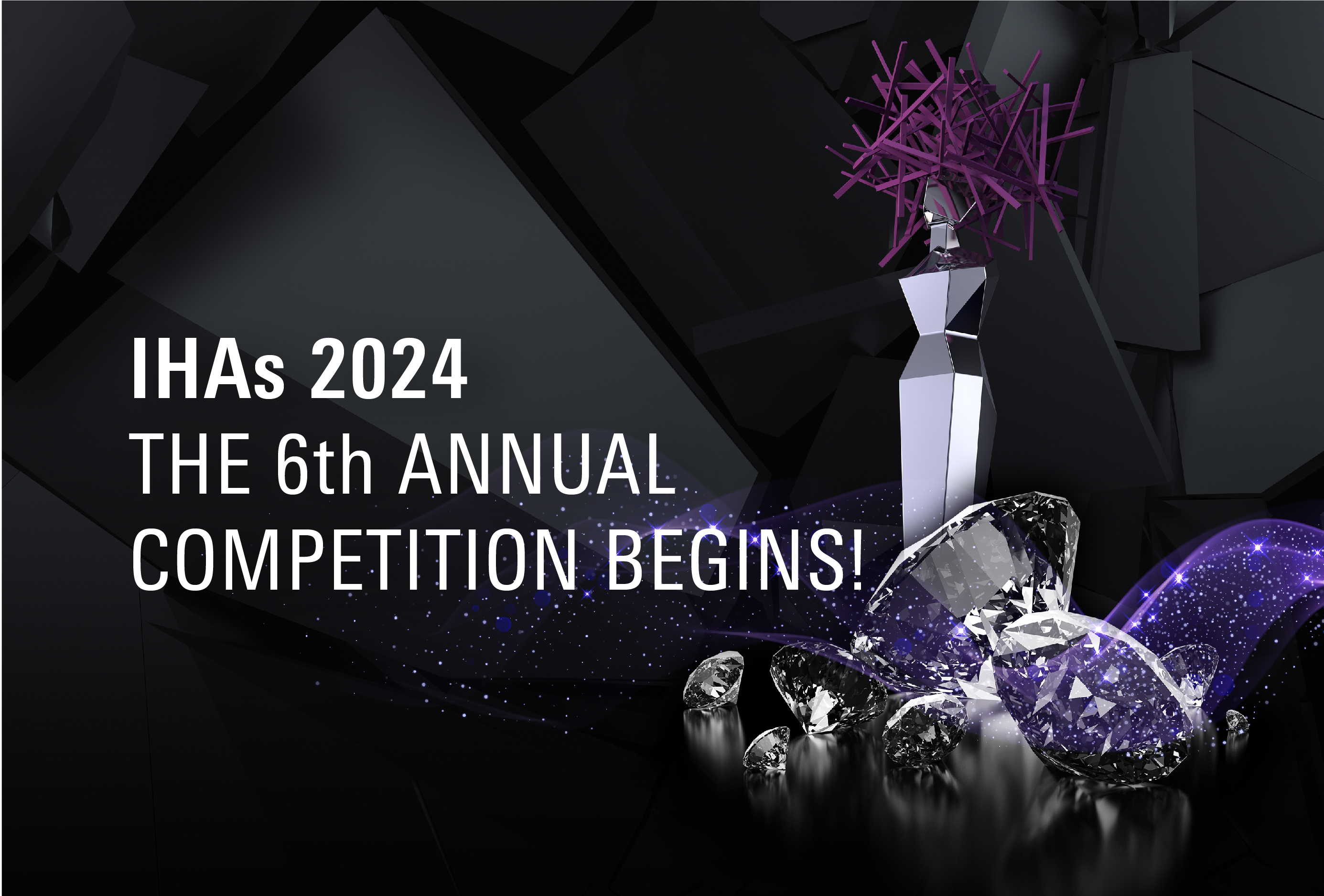 The International Hairdressing Awards start the 6th annual IHA competition
• From September 18th 2023 to January 16th 2024, entries will be open in all categories for every hairdresser from over the world at www.ihawards.com
• The International Hairdressing Awards 2024 will take place in May
The International hairdressing Awards start the contest call again with the opening of participation, in their sixth year, which opens this Monday, September 18th and will remain active until January 16th 2024 on www.ihawards.com. Once again, registration for the awards is done exclusively online and is open to hairdressers from all over the world. Every hairdresser is able to present their photographic collections and participate in any of the contest categories. The International Hairdressing Awards 2024 will take place in May, in a city and date to be announced.
"Once again, we encourage all hairdressers who carry out creative work to be part of this contest and this great event, which in six years has already become the global reference in the industry and which brings together the best hairdressers of the world. The different categories of the contest cover all creative areas of hairdressing and allow professionals of all styles to participate with their photographic collections. We want to open new horizons: grow with the proposals of well-known names, but also with the young talents yet to be discovered", says Mikel Luzea, director and founder.
The International Hairdressing Awards are an independent company, powered by hairdressers, founded and directed by the well-known Spanish hairdresser Mikel Luzea. The International Hairdressing Awards are supported by Revlon Professional as main sponsor, Estetica Magazine as global media partner and Salón Look Madrid and The Hair MBA as sponsors.
The competition
Every hairdresser from all over the world can take part in the contest by signing up at www.ihawards.com and uploading their photographic collections (4 pictures of 4 different hairdressing styles, professional shooting, hi-res images). Three categories, International Haidresser of the Year, International Artistic Team of the Year and International Film & TV Hairdresser of the Year, need a pre-selection to take part.
The remaining categories (Best International Men's Collection, Best International Women's Collection and Best International Avant-Garde Collection) are open to every hairdresser.
The two honorific categories (International Hair Legend of the Year and International Hair Influencer of the Year) are delivered by the organizing committee and are not open to general participation.
The pre-nominated shortlist for International Hairdresser of the Year and for International Artistic Team of the Year will be announced on 28th September. Once the entry period closes, on January 16th 2024, the judges will vote the participating collections and then on February, the finalists will be announced via live streaming.
The winners in the five categories will be revealed among the fifteen finalists whose candidacies will be chosen by a jury made up of five renowned international hairdressers, a panel which will be announced soon.
The organization
The International Hairdressing Awards are an independent beauty company, powered by hairdressers, which has been supported from its beginnings by a main sponsor of international relevance that believes in the message and mission of these awards, Revlon Professional. Also, Estetica Magazine acts as global media partner and The Hair MBA and Salón Look Madrid as sponsors. These brands have made a strong bet and have combined their forces to make this event an international success. For more information, visit www.ihawards.com
---
Go back