News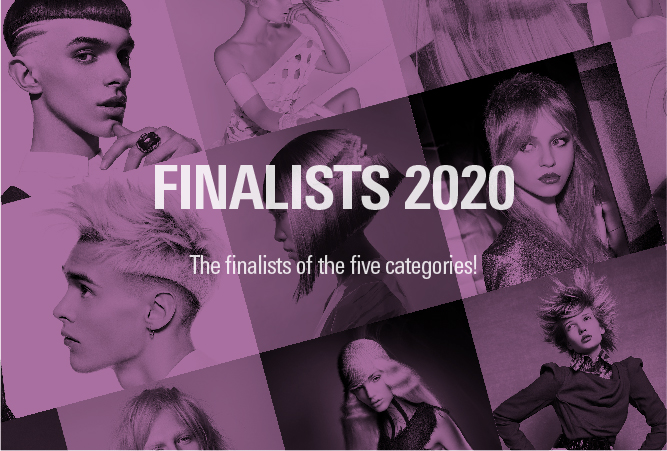 International Hairdressing Awards® announce the finalists of their second edition
• The 15 finalists of the five categories, chosen by the jury from the hundreds of participating collections, come from 7 countries: Australia, Canada, Malaysia, Netherlands, New Zealand, Spain, United Kingdom.

• The International Hairdressing Awards® second edition will take place on 16th February 2020 in Madrid.

On 18th October, International Hairdressing Awards announced the 15 finalists of their second edition with worldwide live broadcasting through its website and its social networks. From the gallery of finalists located in the Salon Look trade fair in Madrid (Spain) the names of the 15 nominated hairdressers, who come from 7 different countries, were revealed:

Best International Women's Commercial Collection
Lisa Polini (Australia)
Steven Smart (United Kingdom)
Dorothy Tsang (Canada)

Best International Men's Commercial Collection
Jim Shaw (United Kingdom)
Terry Kay & Andrea Giles -Mark Leeson Hair (United Kingdom)
Fabian Van Der Steen (Netherlands)

Best International Avant-garde Collection
Dee Parker Attwood (Australia)
Kylie Hayes (New Zealand)
Dicksum Low (Malaysia)
International Artistic Team of the Year
Sanrizz (United Kingdom)
Hob Creative Team (United Kingdom)
X-presion (Spain)

International Hairdresser of the Year
Danny Pato (New Zealand)
Sally Brooks (United Kingdom)
Angelo Seminara (United Kingdom)

The fifteen finalist collections have been chosen with the help of an exceptional jury panel, made of five renowned industry icons: Antoinette Beenders, Tabatha Coffey, Beverly C, Robert Lobetta and Tono Sanmartín.

The second edition
In its second year, participation has registered a new record, with a 20% growth in the number of collections presented. Hairdressers from 41 countries (a growth of 55% over the previous year) have entered to participate with their photographic work in the categories of Best International Women's Collection, Best International Men's Collection and Best International Avant-Garde Collection. In addition, the hairdressers and artistic teams that had been shortlisted to participate in the categories of International Hairdresser of the Year and International Artistic Team of the Year were invited to submit their applications, consisting of a photographic collection and a dossier summarizing their professional career in the last year.

The award ceremony will take place on February 16th 2020 in Madrid with a glittering show: the catwalk with the most important teams of the world, the fabulous purple carpet, the red carpet of global hairdressing, and a Hollywood-style awards ceremony with all the glamour that this industry deserves.
---
Go back