News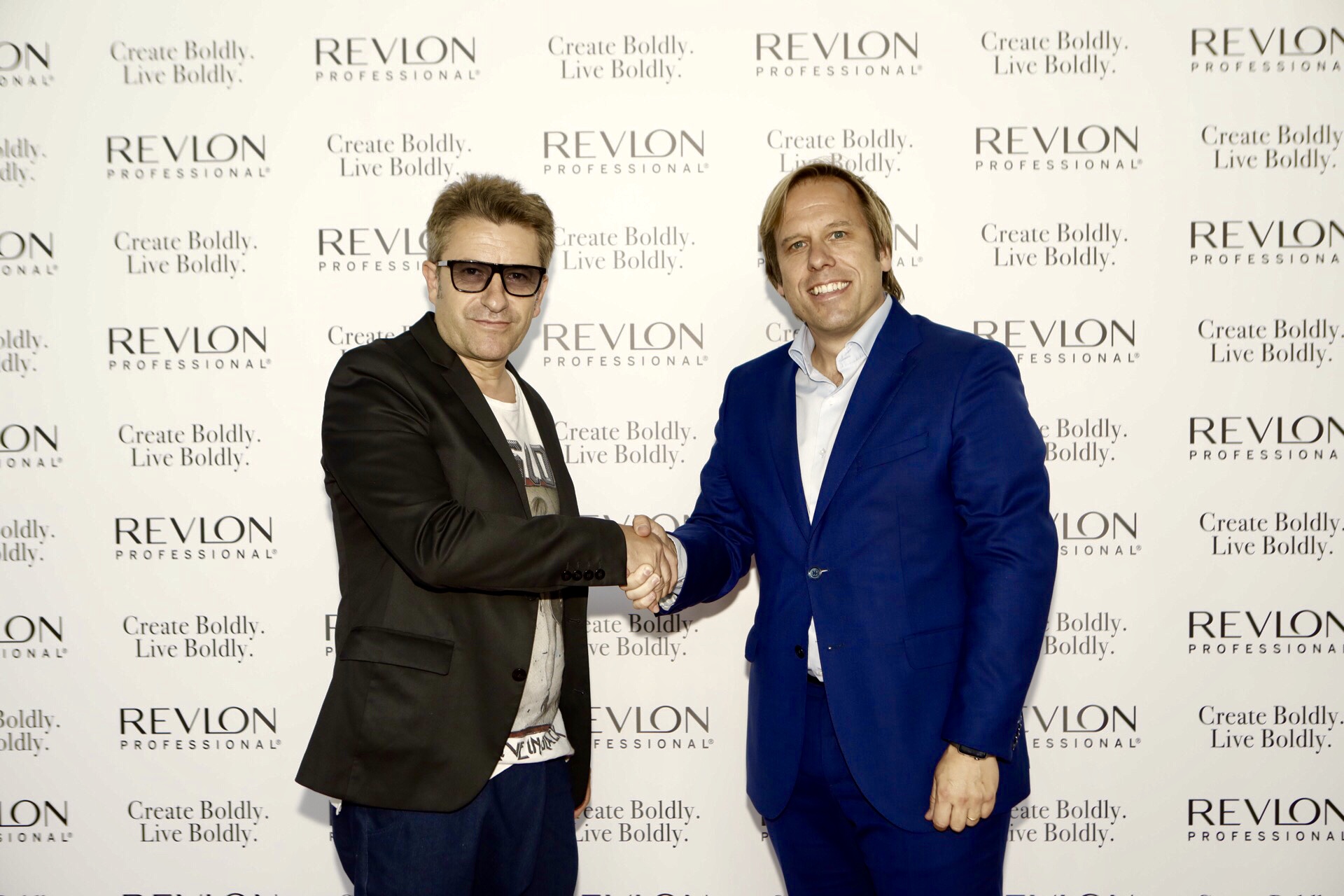 International Hairdressing Awards and Revlon Professional renew their sponsorship agreement
• Mikel Luzea, director and founder of the International Hairdressing Awards, and Charles Waters, managing director Revlon Iberia, have signed the contract confirming that Revlon Professional will continue being the main sponsor of the contest
• The second edition of the International Hairdressing Awards®, the awards of the awards, will take place in Ifema, Madrid, on February 16th 2020
The International Hairdressing Awards and the cosmetic brand Revlon Professional have renewed their sponsorship agreement during a meeting held in Barcelona. Mikel Luzea, director and founder of the International Hairdressing Awards, and Charles Waters, managing director Revlon Iberia, have signed the contract confirming that Revlon Professional will continue being the main sponsor of the contest in this second edition. The International Hairdressing Awards® second edition will take place on February 16th 2020 in Madrid, with a glittering show and awards ceremony.  
Charles Waters has explained: "The International Hairdressing Awards® have proved, after the success of their first edition, to be a solid project with a vocation for the future. In Revlon Professional® we share with IHA the vocation to equip the hairdresser with the prestige and relevance it deserves and, for this reason, we have decided to extend our sponsorship. This initiative allows us to advance in the recognition of hairdressing at a global level".
The International Hairdressing Awards are an independent company, powered by hairdressers, founded and directed by the well-known Spanish hairdresser Mikel Luzea. The International Hairdressing Awards are supported by Revlon Professional and Salón Look Madrid - Ifema as main sponsors, Estetica Magazine as global media partner and Beauty Underground as sponsor. 
From June 17th June to September 16th entries will be open in all categories and every hairdresser from all over the world can take part in the contest by signing up at www.ihawards.com and uploading their photographic collections (4 pictures of 4 different hairdressing styles, professional shooting, hi-res), without participation fees. Two categories, International Haidresser of the Year and International Artistic Team of the Year, need a pre-selection to take part. The remaining categories (Best International Men's Collection, Best International Women's Collection and Best International Avant-Garde Collection) are open to every hairdresser.
The great night of global hairdressing will gather in Madrid on February 16th 2020 the best hairdressers from around the world. The night will run in the style of the great prizes, with purple carpet (the red carpet of the hairdressing industry), a runway show with the main teams of the world presenting their collections and a glamorous awards ceremony. 
---
Go back